About Us - WHY ARE WE THE BEST
OUR LATEST
WINTER 2019
We are closed from the 28th May to 15th June 2019 for annual leave.
WINTER/SPRING 2018
Greetings everyone,
I hope you are keeping warm.
This has been quite a busy winter considering all the - 1 nights we have been having.
I've just arrived back from annual leave. I had an AMAZING time in San Francisco for a family reunion. Santiago, Chile, Ecuador and lastly the amazing Galapagos islands. The Galapagos islands were my favourite! Seeing all the endemic animals that are only found in the Galapagos islands was just a showstopper.

If you would like to see all the Galapagos Islands pictures you can find them on my
Instagram feed @raquelwaxing or my Facebook Page Raquel Lynch (@raquelwaxing).
Just a reminder to book ahead once spring and summer arrives. Saturdays can be a little hectic, but I always have appointments available during the week days.
I can also open at 7am if you require an early morning waxing appointment.
Have a lovely day and see you soon.
Happy waxing, Raquel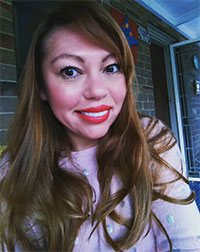 OUR WAXING Experience
Catering to males and females, Raquel Waxing is one of the most established waxing experts in Sydney. Raquel Waxing has over 20 years experience in the waxing industry, assuring that you will receive your waxing service form a highly qualified experienced professional. Waxing is our service. We wax all day everyday and perform far more waxing services per week than other establishments.
To find out more about Waxhaus' Beauty Therapist Raquel and where you passion for waxing started click here.
Our Waxes
All our waxes and lotions are of the highest quality making the waxing process less painful and leaving as little redness as possible. Our resident waxing expert will choose the right wax based on your skin and hair type. For all sensitive areas we use a specifically formulated warm wax to remove the finest and shortest hairs without leaving residue. Our waxes are made from the highest quality ingredients to assure you will receive a great result every time.
LOCAL SMALL BUSINESS
Raquel Waxing is located in Oatlands 2117 (next to Parramatta), only a short 45-minute drive from the CBD. Unlike waxing chains and franchises we are a small local business, and are often pleased to contribute our services to charity events and school auctions. We accept Visa, Mastercard, EFTPOS and cash.
Raquel Waxing is a home salon. When you arrive at the salon you will enter the main reception area. Please take a seat, if no one is attending the reception area it is due to us attending a client in the waxing room. Our waxing room has been set up as a professional treatment room that looks like any other shop front beauty salon. Working from home allows Raquel Waxing to pass the savings on to our clients.
Opening Times
We are closed from the 28th May to 15th June 2019 for annual leave.
| | |
| --- | --- |
| Monday | 8.30am - 2.00pm |
| Tuesday | 8.30am - 2.00pm |
| Wednesday | 8.30am - 2.00pm |
| Thursday | 8.30am - 2.00pm |
| Friday | 8.30am - 2.00pm |
| Saturday | 8.30am - 2.00pm |
| Sunday | Closed |
Payment Methods
Cash is preferred and welcomed, but we also accept Eftpos, Visa and Mastercard.

Call us today on 0425 367 072 or email us if you have any questions.